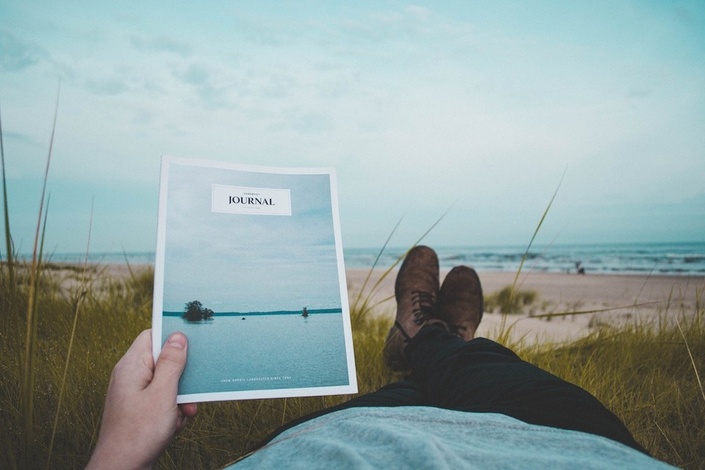 Daily Mindfulness Journal
A Daily Practice of Mindfulness, Attention, and Gratitude
Start My Program »
Mindfulness makes us grow stronger.
---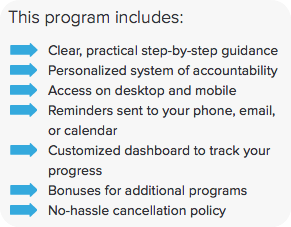 In this program, Dr. Shauna Shapiro draws upon years of studying modern neuroscience and ancient wisdom to guide you as you use mindfulness to make positive changes in your brain and life. Dr. Shapiro lectures and leads mindfulness programs internationally, serves on the Advisory Board of Axialent a leader on Conscious Business, and has brought mindfulness to companies including Cisco Systems and Google.
Join Dr. Shapiro as she guides you through daily practices of gratitude that will help you instill a greater sense of mindfulness and appreciation. You will receive text reminders to practice the evidence-based principles that have been shown to improve people's attitudes and behaviors. As you give yourself kind attention you will gain the courage, energy, and chemical resources – dopamine – that you need to change.
Perfection isn't possible, but self-transformation is. See who you become over the following weeks by practicing mindfulness every day.

What is the Daily Mindfulness Journal? The Daily Mindfulness Journal is not an online course, although it does come with a lot of great content from Dr. Shapiro. The program is an interactive mindfulness tool that sends you email and text reminders to log your gratitude and give yourself kind attention in the morning and at night. It will make practicing mindfulness much easier.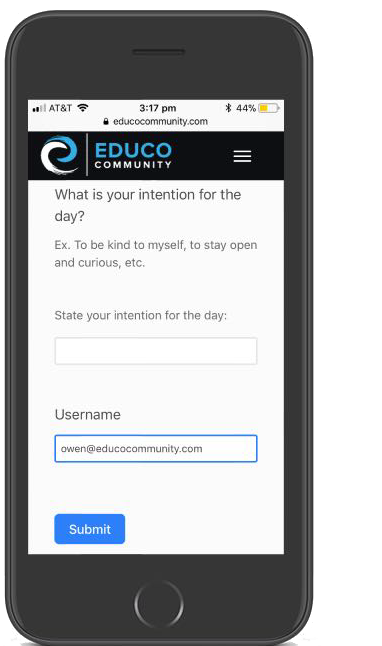 Dr. Shapiro designed this program for people who are:
Struggling with stress, anxiety, shame, anger, or depression

Trying to gain peace of mind and improve their mental and overall health

Employed in a high-stress job

In conflict with their partner, children, or coworkers

Battling low self-esteem and self-defeating thoughts

Eager to enhance the meaningful relationships in their life
Expert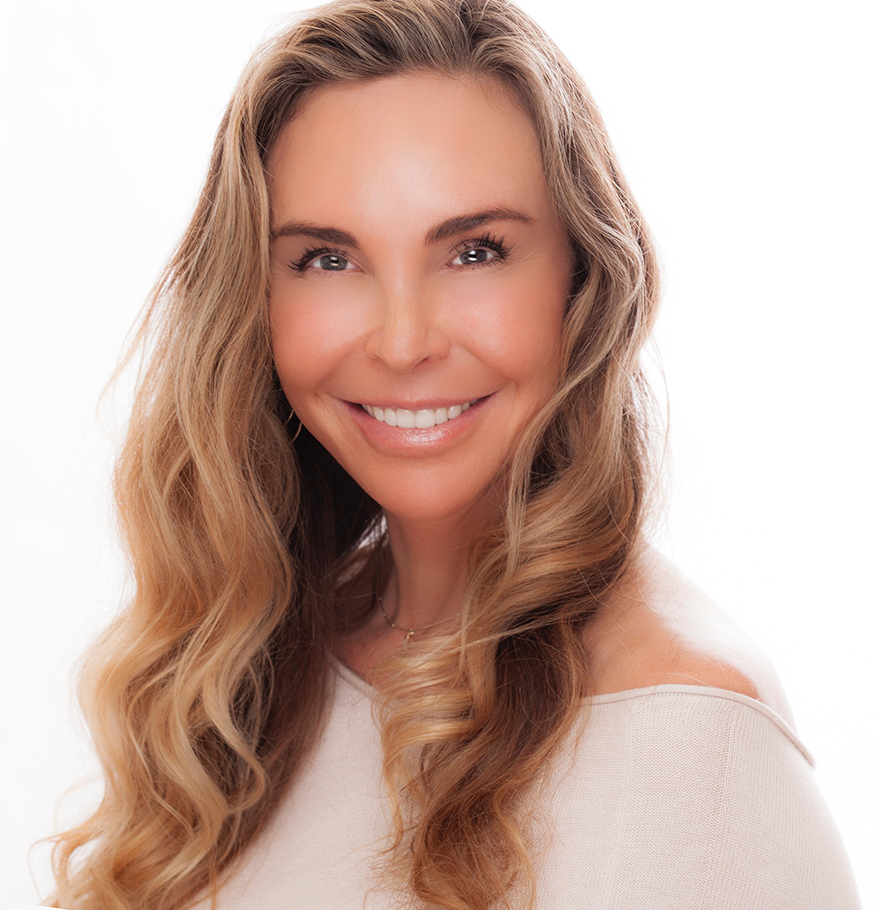 Shauna Shapiro, PhD, is a professor, author, and internationally recognized expert in mindfulness. With twenty years of meditation experience studying in Thailand, Nepal and the West, Dr. Shapiro brings an embodied sense of mindfulness to her scientific work. She has published over 150 journal articles and chapters, and coauthored the critically acclaimed texts, The Art and Science of Mindfulness, and Mindful Discipline: A Loving Approach to Setting Limits and Raising an Emotionally Intelligent Child. Dr. Shapiro is the recipient of the American Council of Learned Societies teaching award, acknowledging her outstanding contributions to graduate education, as well as a Contemplative Practice Fellow of the Mind and Life Institute, co-founded by the Dalai Lama. Dr. Shapiro has been invited to present her work to the King of Thailand, the Danish government, and the World Council for Psychotherapy in Beijing, China, as well as to Fortune 100 Companies including Cisco Systems, Genentech and Google. Her work has been featured in Wired magazine, USA Today, Dr. Oz, the Huffington Post, Yoga Journal, and the American Psychologist.
How Educo Community Works
---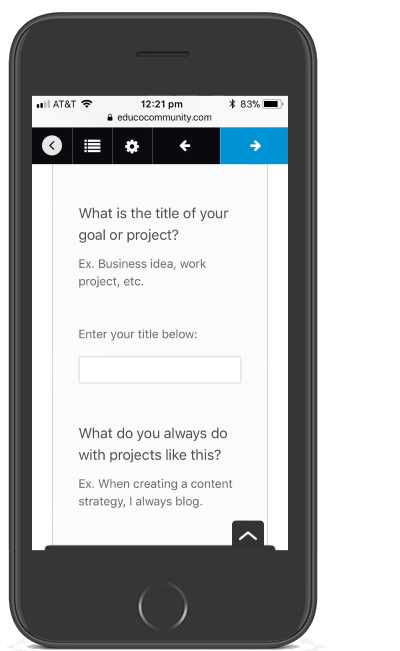 Expert advice when you need it.
Select from our variety of expert programs that will help you solve specific problems in your relationships, business, and life.
Practical step-by-step guidance through questions.

Through the use of questions, the programs are designed to help you think through your problems and come up with the best solutions.
---
Create actionable plans.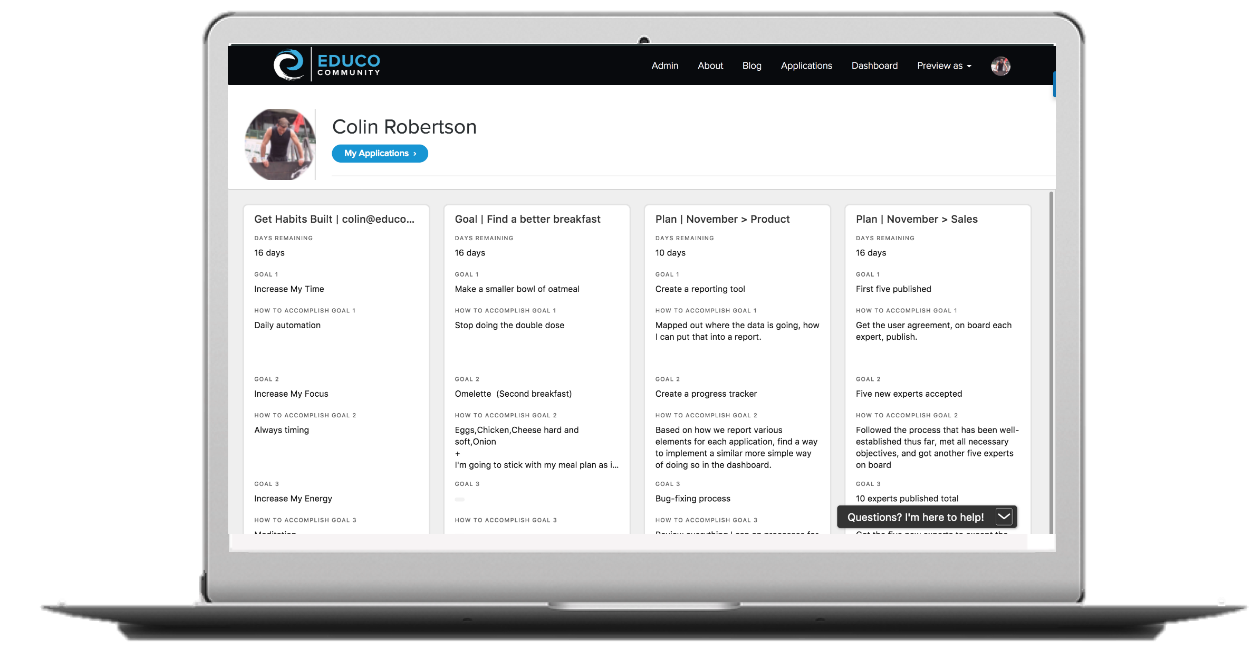 Every program will equip you with a step-by-step plan that you can use to put the expert's advice into action.

Track your progress.
Unlike courses, talks, or workshops, these programs are built for the long term. You will be able to track the success of your plans and measure your results over time.

The Power of Mindfulness: What You Practice Grows Stronger
---
Step-by-Step Process
About this Program
Available in days
days after you access
Steps
Available in days
days after you access
Learn from Dr. Shapiro
Available in days
days after you access
Frequently Asked Questions
What does this program do?
This program helps you practice daily mindful habits. Each day you will receive text reminders that prompt you to give yourself some kind attention and record how it made you feel in your Daily Mindfulness Journal. You will be amazed at the mental strength you gain by starting and concluding each day with gratitude.
Where do my answers go?
After completing a journal entry you will see your answers on your Dashboard.
How long does it take to complete the entries in the Daily Mindfulness Journal?
Each entry takes only a minute or two each day — long enough to practice the habit of giving yourself kind attention.
Is there a way to look at past journal entries?
Yes, your Mindfulness Journal can be found in your Dashboard.
Which package is right for me?
That depends on how much accountability you need. The Wise package is our most popular choice because it includes Dr. Shapiro's Meditations and Educo Community's Get Problems Solved program. So often the ability to gain peace of mind is derailed because of poor planning and the problems of everyday life. No matter which package you choose you will be taking a step towards improving your quality of life.
Why do I have to buy a subscription?
Unlike an online course or a book, this program is built for long-term use and continual improvement.
What if I am unhappy with the program?
We would never want you to be unhappy. If you are unsatisfied with your purchase, contact us in the first 30 days and we will give you a full refund.