Outcome: Think Stronger, Live Longer
---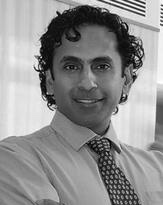 The purpose of this program is to help you take a calm, objective, and deliberate approach to your negative thoughts and emotions. Unlike courses, talks, or books—which teach you the information once—the Know Yourself: Change Your Behavior program is built to help you put scientifically-proven behavior change strategies into practice over and over again.
In this program you will learn to Chill (step back from your emotions), Drill (train your mind to react more positively), and Build (cultivate social support).
This program is designed to be used each and every time you feel like your emotions have gotten the best of you or you are confronted with a new challenge, opportunity, or unfamiliar situation. By utilizing my Chill, Drill, Build framework, through use of this program you will develop the mental strength to handle your emotions effectively, confront your fears, and live a healthier, more meaningful life.
To help you take your behavior change practices even further, in the Learn from Dr. Gurung section you will find a number of helpful videos and articles. There is a lot of content, so go through them at your own pace.

Get psychology on your side.